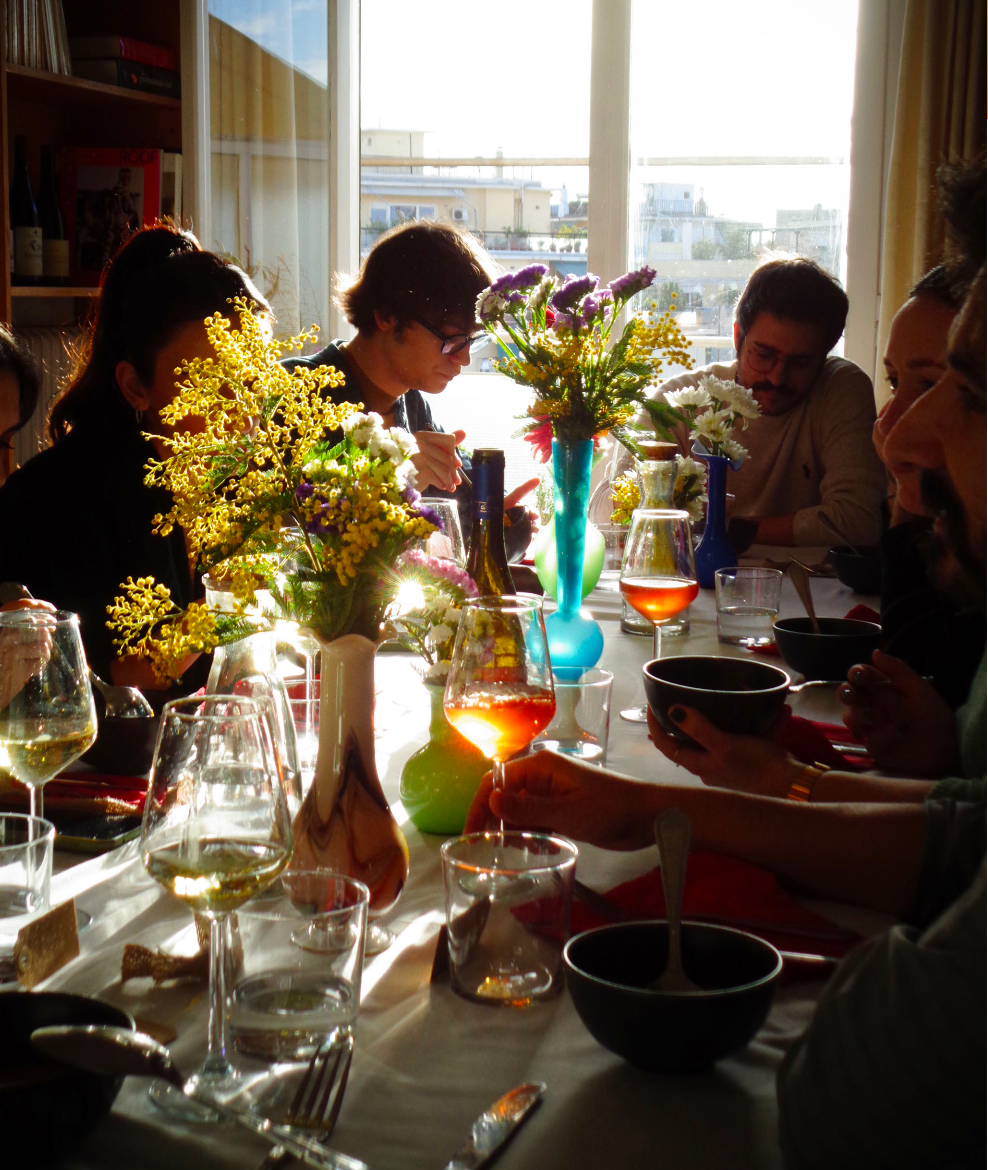 Elevated Gastronomy in Athens by Pullman
Pullman is a supperclub from Athens. An innovative fusion of a dinner party and a popup restaurant, which entered the Greek culinary landscape in late 2022. Their endeavor, born from a desire to create exquisite food while encouraging a sense of community, is the outcome of Kostas Pardalis and Chrysa Petrochilou. Kostas, having gained his skills in several Michelin-starred London kitchens, infuses Pullman's menus. Chrysa, an architectural enthusiast with a passion for food, curates the captivating dining settings.
Communal table dining
Pullman transcends traditional dining. With an ethos of inclusivity, it invites anyone to unite around a communal table, and celebrate culinary artistry. The supperclub intertwines flavors and stories, creating an environment where you'd like to stay as long as you can.
Beyond their delectable dishes, Pullman crafts an ambiance where every element matters. Locally sourced, seasonal ingredients and surprise degustation menus underscore its commitment to Greek gastronomy with modern twists. Complemented by natural, organic wines from boutique Greek wineries, the experience is truly unlike any other.
In a world of quick meals, Pullman offers an escape; whether it's on the roof of an Athenian terrace or somewhere beach side. As long as you join their table with an open mind and an empty stomach, you'll be assured of dining incredibly fine with Pullman.